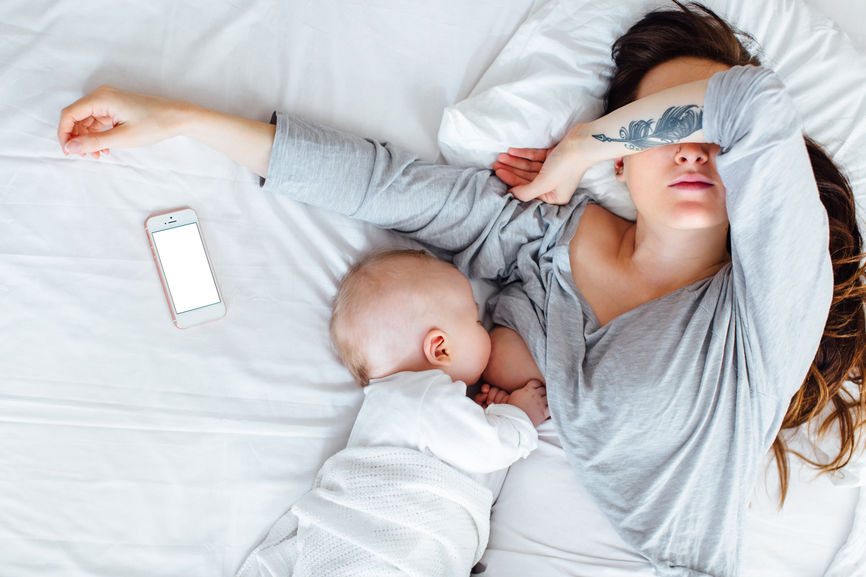 You're so tired you can't think straight – but, at the same time, you don't want to sleep train your baby. It feels like a catch-22 that many new parents face – and we can help.  
Our infant sleep education guides you towards solutions that will get you more sleep, through gentle, customized solutions based on your baby and your sleep challenges. There's no sleep training whatsoever; it's more about creating strategies that work – and feel right – for you and your babe at the stage you're at.
Infant Sleep Education is available virtually/ over the phone, or in person for families in the Greater Sudbury Area.
Sleepy Mama Sleep Package
One hour virtual session (or phone call if preferred) to determine your family sleep aspirations and discuss recommendations and sleep strategies for the entire family.

A wellness assessment for the parent doing the majority of the nighttime parenting

A customized sleep strategy package

One 15-minute follow-up coaching call

Email support for 1 week (with a maximum of 1 email a day))
Tired Mama Sleep Package
(Most Popular)
One hour virtual session (or phone call if preferred) to determine your family sleep objectives and discuss recommendations and sleep strategies for the entire family.

A wellness assessment for the parent doing the majority of the nighttime parenting

A customized sleep strategy package

Two 15-minute follow-up coaching call

Email support for 2 weeks (with a maximum of 1 email a day)
The "She believed she could, but she was so tired, she didn't" Northern Mama Mug
Exhausted Mama Sleep Package
*must be local to Sudbury*

A 2-hour In-Home Infant Sleep Session to determine your family sleep aspirations and discuss recommendations and sleep strategies for the entire family

Nursery/Sleeping space assessment

A wellness assessment for the parent doing the majority of the nighttime parenting

A customized sleep strategy package

Three 15-minute follow-up coaching call

Email support for 3 weeks (with a maximum of 1 email a day)
A "She believed she could, but she so was tired, she didn't" Northern Mama Mug