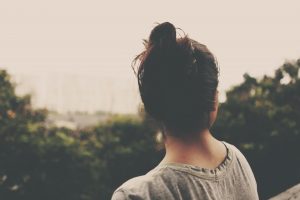 Mental health is every bit as important as physical health, which is why its so important to us to offer services that support you mentally and emotionally – in addition to physically – preconception, before and after childbirth.
Therapy services are for any person going through infertility, struggling with prenatal or postpartum depression and/or anxiety – or who feels they need a little extra help navigating the mental and emotional side of this major life transition.
Our Perinatal Therapy Services are for any parent during preconception, pregnancy and for the 2 years that follow. We want everyone to feel supported and included, and to know that we are here to support you in whichever experience you are having.
We offer support for:
Postpartum Mood Disorders ( Anxiety, Depression, PTSD, OCD)
Anxiety and Depression During Pregnancy
Pregnancy Loss
Infertility
Trauma
We offer in-office sessions (through Busines As Usual Work-Hub), in-home sessions in Sudbury, as well as sessions online if you are unable to meet in person or if the distance is to great.
We begin with a free 15 minute consult. Sessions are 60 minutes long and are $130. Most insurance plans have coverage for therapeutic services. We accept : Cash, Cheque,  and E-transfer.
Contact Shannon:
Phone- 289-455-1794
Email – shannon@northernmama.com 
"My passion for helping women and families was born out of my own experiences in pregnancy, childbirth and all the moments that followed.
Like so many other women, I have experienced traumatic events surrounding the births of both of my children. I have personal experience with anxiety, postpartum mood disorders ( PPD and PPA ) as well as high risk pregnancies.
I am here to help women and their families uncover the resiliency as well as strengths that they hold inside of them, to help them find their way in a sometimes overwhelming, difficult and also beautiful experience called life.
I offer compassion, unwavering empathy, honesty and humor in the face of giant challenges that come in small packages.
In therapy, I incorporate and use aspects of a variety of different therapeutic models while using a strength based approach to connect them all.
Focusing on meeting you where you are at in your life I will draw mostly from Mindfulness, Acceptance and Commitment Therapy, Cognitive Behavioral Therapy as well as Narrative Therapy. Learning to have self compassion and acceptance is also an integral part of the work that we will to together.
I look forward to hearing your story."
Shannon